Having a little one in life and experiencing the pleasure of parenting is what every couple desires.
A journey with a newborn baby is all about love and joy. But with daily stress, unhealthy lifestyle, heavy consumption of abusive substances like alcohol, cigarette, infertility problem has crept in many lives.
Many of the couples are now striving with infertility problems. And, to have that moment of parenthood, they are keen to know about all the infertility treatments available in Jaipur or India.
In order to solve infertility issues, medical science has brought various ART treatments, among which IVF treatment is the famous one.
If you are looking for the best IVF treatment in Jaipur, visit Mishka IVF, the top-notch IVF clinic of Rajasthan.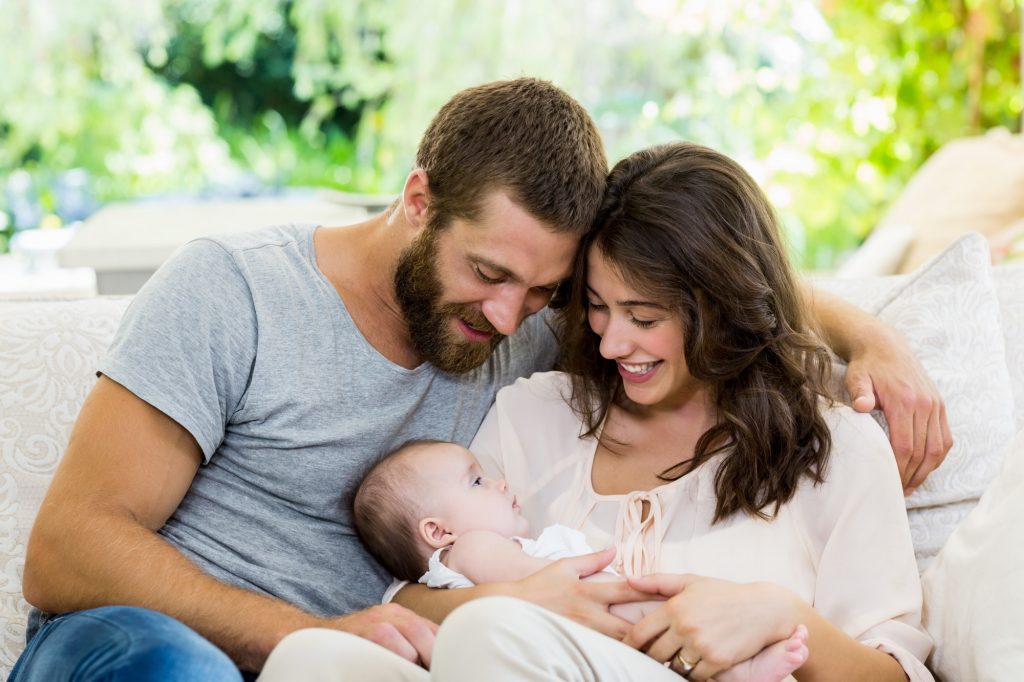 Mishka IVF is the best IVF center in Jaipur, heavily recommended for its Infertility treatments and gynecologists' services. Here, the IVF specialist Dr. Ruchi Bhandari is an experienced and highly qualified doctor of Infertility treatments.
Below, here in this article, we are going to share all the insight we could gather from the IVF expert regarding, what is IVF treatment, factors affecting success rate, and IVF cost in Jaipur.
Brief View on Infertility
The problem of infertility is when the couple is not having a natural pregnancy. In another word, when a woman cannot conceive after a year of a regular, unguarded physical connection. This is an ailment of the reproductive health system.
According to an infertility expert, the reason behind infertility is the malformation of the gametes, low hormonal level, reproductive organs, and over-usage of drugs, narcotics, etc.
Besides, the Infertility cause is not always with females sometimes even men are responsible as much as women. In fact, both can equally contribute to infertility issues.
Explanation or Understanding of an IVF Treatment
Generally, IVF treatment or in vitro fertilization treatment is that when the "fertilization of egg is done in glass tube " giving us the familiar term "test-tube baby".
In a word, In IVF treatment the embryo is formulated outside the female body in the artificial laboratory.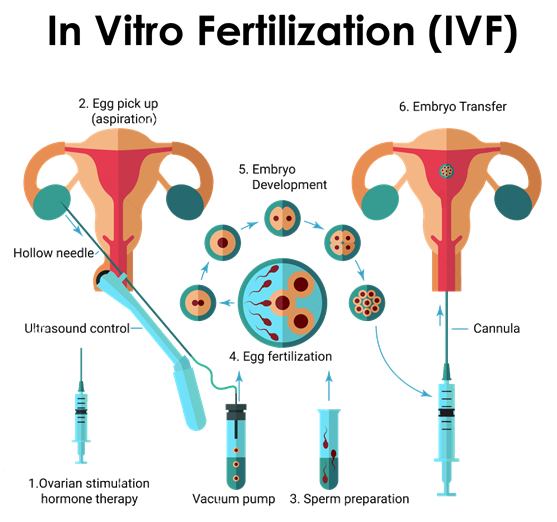 During an IVF treatment, eggs are taken out from ovaries and get mixed up with the sperms in the laboratory. After, when the process is successful in developing the embryo, then the fertilized egg (embryo) is placed back in a woman's womb. The IVF specialists do the whole fertilization process and embryo development under their observation.
Who is Suitable for IVF Treatment?
Dr. Ruchi Bhandari explains IVF treatments in India are suitable for all the candidates, irrespective of age, weight, caste, and creed who genuinely want to embrace parenthood. Some cases where IVF is the best suitable treatment are:
The woman with irrecoverable damaged and blocked fallopian tubes.
Women with infertility can not conceive with a normal and simple method of IVF treatment for conditions such as-
Un-explained infertility,
Ovulatory dysfunction,
Immunological problems,
Endometriosis, and,
sperm disorder.
How to choose an IVF center in Jaipur?
For the purpose, to choose the best IVF center in Jaipur, there are many factors that need to be considered. We have shared few prerequisites of any good IVF clinic, that should be checked before visiting the hospital:
IVF specialist and expert doctors – IVF specialist is the backbone of IVF treatment hence, a much-needed prerequisite in IVF clinic. Not only this, but the best IVF center in Jaipur should also have the best laparoscopic stalwarts, infertility experts, pediatricians, and andrology experts under one roof.
Other Infertility Treatments – There are many other treatments that help in making IVF treatment successful. The IVF clinic should provide other treatments related to infertility of women since the beginning, for instance, IUI with IVF, and Donor egg IVF.
Secondary Infertility – Hysteroscopy, laparoscopy, TPID treatment, tubal inspection, etc. are some secondary treatments that IVF hospitals in Jaipur should also provide.
24/7 Helping Hands Center – The IVF center should be open throughout the day and adequate should be available to deal with the patients at the time of emergencies. Mishka IVF center opens 24 hours and 7 days.
Specialty Care – The IVF center should also carters the services of taking care of a woman from infertility to deliver, throughout the entire journey.
Male Infertility – The Andrologist or male infertility specialist appointed at IVF will pre-handle all infertility issues of males.
Mishka IVF center – Best IVF center in Jaipur
Mishka IVF center is known as the best IVF center in Jaipur, Rajasthan. The IVF center is eminent for providing you the top-class IVF treatment, high-tech labs, well-educated staff, and highly efficient IVF specialists. Also, The IVF hospital strives to provide the deserve safety and comfort to their patients along with a high-tech lab and diagnostic center.
Apart from being the best In IVF treatments, there is more that has added worth to Mishka IVF.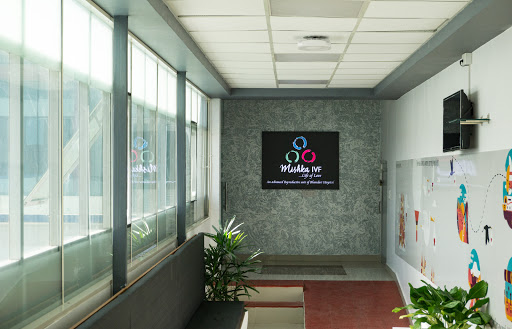 Subsequently, the top-class IVF center in Jaipur is also providing IVF treatment at the most affordable cost. They are prudent while calculating the IVF cost and are transparent throughout the IVF treatment. Moreover, as the IVF specialists spoke, "IVF center needs to have a warm and cozy environment, where the patient can be more relaxed and confident about the entire IVF process."
IVF Specialist At IVF center in Jaipur is Much needed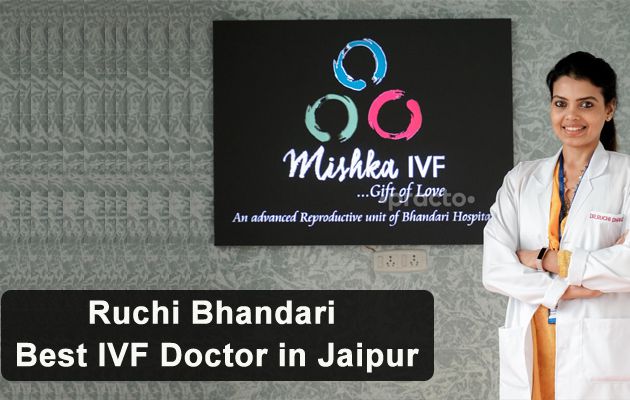 Not to mention, with the best IVF specialist the patients feel safe and confident as they are aware of the fact that they are in trusting hands which would surely give positive results.
Dr. Ruchi Bhandari is the well – eminent and famous infertility specialist for providing Infertility treatments. She also provides the best gynecologists' services to her patients. She treats her patients with utmost cordial behavior, leaving a positive feeling. Her patients often speak about their experience as one of the best IVF doctors to make them feel loved and commiseration in the IVF clinic.
Dr. Ruchi Bhandari is a consultant gynecologist, infertility specialist, and cosmetic gynecologist. She is having experience of 7+ years in this field of medicine. The owner and head of the Mishka IVF center are Dr. Ruchi Bhandari. Above all, she is also one of the directors of BHRC ( Bhandari Hospital and Research Center) in Jaipur.
The Takeaway of the Blog
Giving these points we have tried to help you to know what is IVF, and what you need to know before booking an appointment with the best IVF center in Jaipur. Asking the IVF cost and IVF success rate will help you to be affirmed in making a choice.
Altogether, understanding infertility problems and the treatments and knowing how to choose the best IVF hospital in Jaipur, or reader must be at some peace, after our own research we strongly recommend Mishka IVF as the best IVF center in Jaipur.