"Making a decision to have a baby of your own is momentous. It is to decide forever to have your heart go walking around your body." —Elizabeth Stone
Motherhood is not just a duty or job, it is the ultimate overwhelming desire. Holding your baby in your arms, giving , love, care every time you see them.
Women of Jaipur are progressive, and along with ambitious dreams they want their own child , become a mother someday. But, because of "infertility", which affects the reproductive system of a woman they are heartbroken.
Infertility by all means weakens the body's capability to perform the simple function of reproduction.
Here in this article, you will find out what is infertility, what are reasons & causes of infertility. Also, where and how you can get a proper treatment for infertility in Jaipur, the capital city of Rajasthan .
What is Infertility?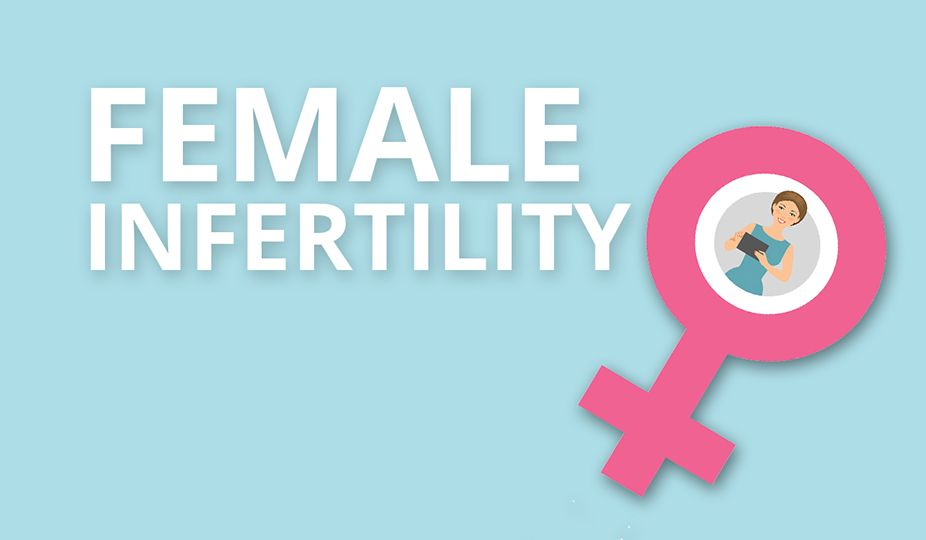 Infertility is a physical dysfunction which can occur to both men and women resulting in inability to conceive even after 1 year of unprotected intercourse.
At the present time, fertility in female bodies falls persistently with growing age. In evidence of the fact that apart from unhealthy lifestyle, obesity, excessive consumption of alcohol, smoking, drop in estradiol and progesterone hormone is also the main cause of infertility.
In Jaipur, professionals like gynecologist, IVF specialists measure and heal women above 35 years of age or older after six months of unprotected sexual relations through ART(Assisted Reproductive technique) and other infertility treatment .
Symptoms of Infertility
A woman should not see an infertility specialist until she has been trying normally to conceive for at least a year. The common symptoms that lead towards the infertility problem in women are;
Facing irregular or absent periods,
Having painful periods
Know about the fertility issues
Had multiple miscarriages,
Have undergone cancer treatment
Another key point to symptoms of infertility is that there is a natural drop in FSH and LH hormones in women, which are responsible for making her fertile. Hence, women over 40 years of age usually find difficulty in getting pregnant.
Causes of Infertility
As we have mentioned earlier, hormonal changes, lifestyle, unhealthy habits can cause infertility, the other causes according to infertility are hereunder:
Ovulation disorders
Uterine or cervical abnormalities
Fallopian tube damage or blockage
Endometriosis
Cancer and its treatment
Who needs Infertility Treatment ?
In vitro fertilization (IVF) is an intricate series of methods used to cure people with infertility or help to conceive women after 40. During the process of IVF treatment, mature eggs are retrieved from the ovaries of the women and fertilized with sperm in a high-tech lab of IVF hospital.
Often, IVF treatment is recommended by doctors as a prime treatment for infertility when the woman is over 40. The other similar case when IVF treatment can be helpful is when there is damage in the fallopian tube, as blocked or damaged fallopian tubes make it harder for the egg to be fertilized or for an embryo to reach the uterus.
Moreover, IVF is also one of the main treatments for infertility for women having any other serious health conditions.
Infertility Treatments In Jaipur: IVF, IUI, ICSI and More
There is an array of infertility treatments that are offered at any IVF center or infertility hospital in India. Infertility specialists provide all these treatments only after a proper diagnosis of infertility causes and the patient's medical history.
There are many IVF centers in Jaipur offering major treatments, but what is important to realize is that it is the success rate and cost of infertility treatments that make only one IVF center stand out. Infertility Treatments available In Jaipur are:
In Vitro Fertilization (IVF)
Intrauterine Insemination (IUI)
Sperm Retrieval Techniques
Diagnostic and Operative Laparoscopy
Diagnostic and Operative Hysteroscopy
Interventional TVS
Vasoepididymostomy
Intracytoplasmic Sperm Injection (ICSI)
Sperm Cryopreservation
Embryo Cryopreservation
Oocyte Vitrification
Management of Recurrent Pregnancy Loss
High-Risk Pregnancy and Delivery Management
Management of Recurrent Implantation Failure (RIF)
Surrogacy
Aastha Fertility Care: Best IVF Center in Jaipur for Infertility Treatment
Aastha Fertility Care is the primary infertility Center in Jaipur because it focuses on the providing all possible infertility treatment to their patient. Apart from this, they strive to provide a warm and cordial environment that relaxes each and every patient.
For instance, going through the IVF process is a tough role, yet giving your patient moral support makes good understanding between an IVF doctor and the patient. However, Aastha gives proper guidance and counseling to the patients who are going through infertility treatments. The other reasons why Aastha fertility care is best for all infertility treatments are:
Firstly, Dr. Namita Kotia, who is an infertility specialist with High-Rise Pregnancy, has taken many critical cases into consideration.
Secondly, she has an impeccable record of treating many complicated infertile couples fertile again. Moreover, she along with her team made history and reached the landmark of giving warm and personalized treatment to her patients. .
Lastly, this IVF Center in Jaipur has been using high-tech machinery and reproductive medicines to treat people. The vision of the IVF clinic in Jaipur is to achieve the best outcome by giving all the mental and physical support to the patient.
Cost of Infertility Treatments at IVF Center in Jaipur
The other important point that gives Aastha an edge over other IVF centers is the cost. Many still have this misconception that infertility treatment cost in Jaipur is too heavy on their pocket and going for any of the infertility treatments is beyond reach. But, Aastha Fertility Care is rendering all the IVF treatments at a reasonable cost so that nobody hesitates before going for the treatments.
IVF Cost is Rs 80,000 for Indians and $3000 for patients outside India.
IUI Cost is Rs 18,000 for Indians and $1000 for patients outside India.
IVF with ICSI cost is Rs 85,000 for Indians and $3000 for outside India.
The Takeaway of the Blog
Furthermore, to conclude this blog on a positive note, we will say getting the best infertility treatment is quite possible in Jaipur. Visit Aastha fertility care IVF Center in Jaipur if you are dealing with any challenges regarding infertility and get a proper infertility treatment today.
Book your appointment by visiting their official website or call on 98290 69228. In addition to this, Dr. Namita Kotia is the best IVF Specialist who will examine and make you understand where you're lacking. As a result, hope this article was helpful and if you have any query regarding infertility, you can directly drop a mail at namitakotia2000@yahoo.co.in