Shimla Manali Package tour is the most booked tour for cities like Jaipur, Delhi, Kolkata, Ahmedabad, Mumbai, and Chennai.
The first choice of Indian nomads, "Shimla and Manali", are two magnificent cities under the foothills of the Himalayas. Tourists reach from every corner of the country every year for holidays or vacations.
Shimla and Manali are completely welcoming for visitors, where you can forget worldly chatter by indulging in many activities. So book the most affordable 6 days 5 night Shimla Manali package tour from Chandigarh. only in Rs 19500.
Roaming Route provides the most affordable Shimla Manali package tour so far. By booking it, you can make your dream come true that you ever cherished.
The best travel agency in India, provides customized holiday packages to Shimla, Manali only ensuring every moment is well spent. With the help of local representatives, they are pre-aware of the best route from Chandigarh to Shimla or Manali; hence avoiding any contingencies or delay.
You will stay in the best 4-star hotels in cities like Shimla, Manali, and Chandigarh on these 5 nights and 6 day's tours. In addition, many groups of friends and family will join this journey with whom you will share experiences. From mind jotting sightseeing to adventurous things to do, enjoying a fabulous lunch and dinner. Shimla Manali Trip has it all.
Here is the Shimla Manali holiday tour from Chandigarh itinerary for a frolic holiday.
Shimla Manali Package-Day Wise Holiday Trip Itinerary
Day 1: Pickup at Chandigarh Airport/ Railway Station for Shimla
Chandigarh is the gateway to Himachal, where our tour operator will be present at Chandigarh Airport, and will leave for Shimla once everyone has arrived.
Shimla, the queen of mountains, is about 110 km from Chandigarh, where it will take 4 hours to reach by air. So this journey of flying through the hills covered with greenery is going to be very blissful.
As soon as you reach Shimla, your stay will be in a luxurious hotel where you will take some rest after lunch.
In the evening, we will accompany the convoy to" Tafri" on the famous Mall Road, the most commercial area of ​​Shimla. There are shops and cafes on both sides of this road where the shopkeepers invite you to shop in their tongues.
Most of the tourist places in Shimla you can visit in a single day; after experiencing the Mall Road, we will reach the hotel and enjoy dinner.
Day 2: Shimla- Kufri a Place for Snow Sports and Scenic Beauty
On the morning of the second day, we will choose Kufri, a completely nature-covered place. This place is situated at some altitude from the city, an ideal place to take a walk and take pictures peacefully away from the urban turmoil. If you come here in summer, you can also enjoy yak and horse riding.
On reaching Kufri Valley park, you will find many people playing with snow, and soon you will involve yourself in the atmosphere there. There is another hill station 15 km from Kufri, which can be reached in 45 minutes.
There are a lot of adventure activities that are worth enjoying in the summer and winter.
In the evening, when you start yawning, we will come to the hotel, and after enjoying the Gala dinner, you can sleep in the eyes with memories of the day.
Day 3: Shimla- Kullu- Manali
On the third day, we will have to leave for Manali, which will be an excellent road trip. We will reach Manali with the breathtaking driving of Himachali drivers on the roads created by cutting the mountains. This place seems to be associated with the blessings of the gods, where the natural atmosphere is untouched for years.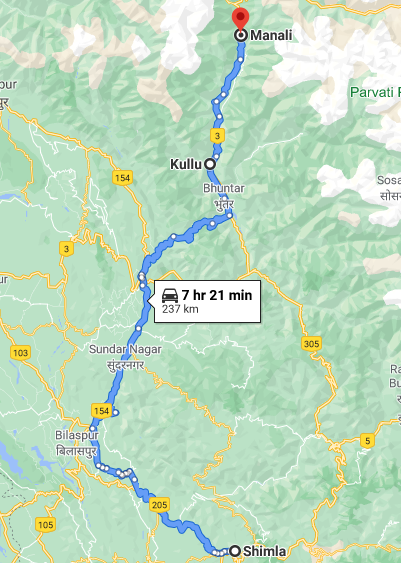 It takes 8 hours to reach Manali from Shimla and 40 kilometres before Manali, and we will stop at Kullu, where there is an ideal shopping environment. Then, we will have lunch in Kullu and proceed towards Manali.
Day 4: Manali Rohtang Pass/ Solang Valley
When you come to the hotel balcony in the morning, you will find the huge Himalayas standing in front of you. The icy mountains are hiding many secrets among themselves. Famous sites of Manali such as Hadimba Temple, Mall Road, and Old City can be seen in a single day. After visiting Manali, the convoy will move towards Rohtang Pass, which is located 60 km from Manali. Most of the time, the area remains closed due to heavy snowfall. If this happens, we will go to Solang Valley where many activities can be done, like paragliding and skiing.
Day 5: Manali Less Popular Places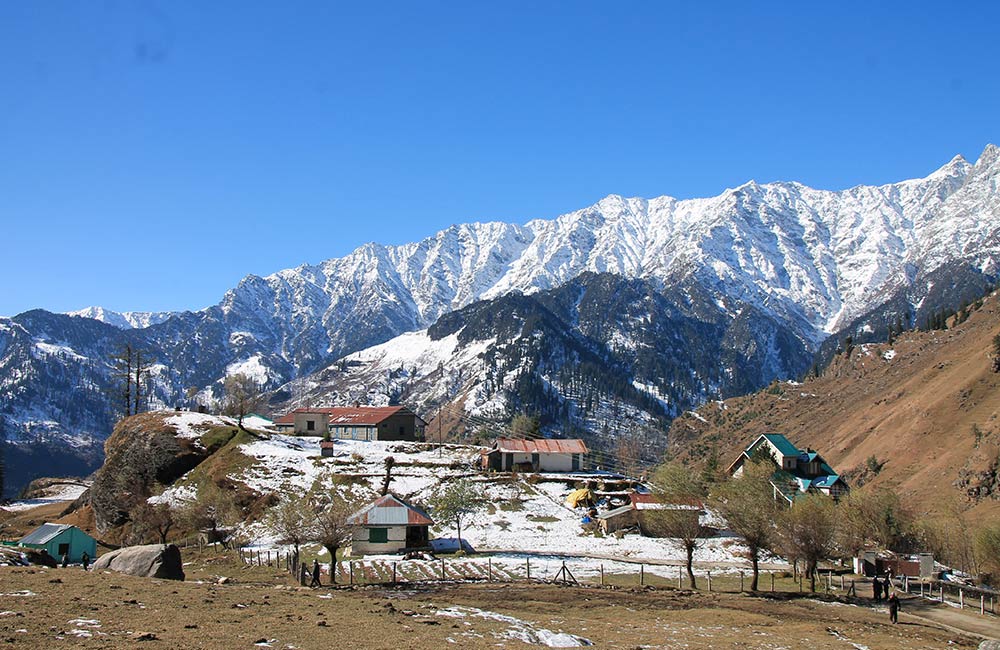 The next day, coming back from the Solang Valley, we will visit the less popular places of Manali, which is not really any less beautiful than the popular places. Manali is said to be the place of Lord Manu, and here is a place related to many events during the times of Ramayana and Mahabharata, whose story you will be surprised to hear from the local people.
Day 6: Departure from Mesmerizing Trip
Have your last breakfast in Manali and join the convoy. During the return, you will visit the delightful places of Chandigarh. Chandigarh is a well-planned European kind of city. Our representative will take you to Sukhna Lake and Rock Garden. In the evening, we will meet at Chandigarh Airport and enjoy the return flight.
Book Manali Shimla Holiday Now- Roaming Routes
Shimla Manali package tour from Chandigarh is gaining popularity among travellers. All the eminent travelers who prefer luxury, comfort, safety fall for the comprehensive and affordable holiday package to Himachal hill stations.. Book your Shimla Manali package tour with Roaming routes for a forever remembering trip with lots of strangers and your friends or family.