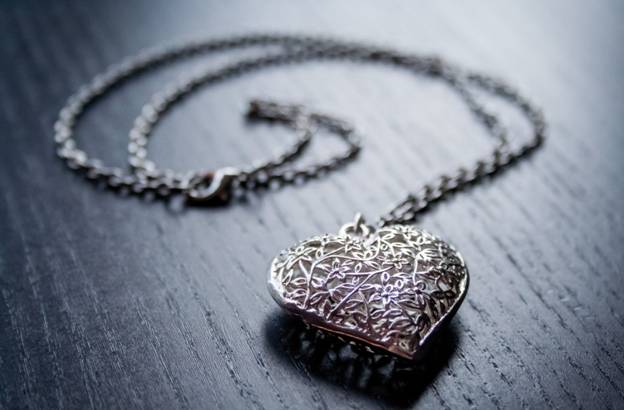 Is your kids' special occasion coming up soon? If yes, you're surely thinking of finding something meaningful as a gift, right?. You can check out the various jewelry gift ideas available for girls.
The global jewelry market size is $34 billion in 2021, with the stores being the go-to for gifts. You'll thus have a wide selection to choose from. When deciding what to gift your kids, jewelry is an excellent option to celebrate the milestone.
Although jewelry isn't a practical gift for a child, they're grand fashion statements. Having a great piece they can add to their collection is a dream come true for any girl. You thus have to take your time with the choice you make to ensure it's a memorable gift.
Wondering what jewelry options are unique gifts for girls? Read on to learn how to choose kid's jewelry and cute jewelry gift ideas for girls.
Necklaces
Are you looking for customized gift ideas for teens? Necklaces are a great choice since you can have them designed how they like them.
Necklaces are a great option to go along with several of their outfits. Teenagers would love a custom-made necklace with their name or initials engraved. Alternatively, you could have a unique and appealing pendant to make the gift a statement.
Earrings
The ears get a lot of attention, and it's time that you worked on them. Getting earrings for your baby girl can be the perfect gift as they mark a milestone.
Earrings come in various designs and styles from which you can choose the best. You could thus select either hoops, dangling earrings, or even studs based on what they prefer.
Earrings as gifts are also customizable to feature favorite shapes and cartoon characters. Teens would also love gemstones on the stud to accentuate the design of their earrings.
Rings
Older children are known to fancy style, and one way to bring it out is by having pieces on their hands. Rings are a great idea if you're choosing jewelry for teenage girls.
There are thousands of ring designs today, so you can get creative when choosing a design. Don't be fixated on getting rings with birthstones; save that for their engagement. Teenage girls fancy monogrammed rings since they're more the style nowadays.
The adjustable rings are also a great idea since they can fit them even as they grow older. Check the collection of kids' rings and find the best options for them.
Bracelets
Bracelets are a sweet gift for girls since they bring out a bit of fashion in them. They're also a good option since they'll be worn by them most of the time. They're thus likely to be a constant reminder of your love and special events in their lives.
Bracelets have different designs with the most basic ensuring safety for young girls. The designs increase as you go up the ages, and you should thus get a great accessory for your child.
What to Check When Choosing Kids Jewelry
Before you start searching for the perfect jewelry gift for your child, you should know what to look for. The following points are crucial to check when choosing the kids' jewelry.
Quality
You want assurance that you'll be getting value for money on the jewelry purchase. Checking the quality is invaluable when choosing jewelry gift ideas for friends.
You mustn't go for lower quality in the name of saving some money; they fade fast. Quality items send a statement of how much you value your child. They'll also appreciate the gift for longer if it's a quality piece.
Durability
You're mistaken if you think that the gift you buy is for the occasion alone. Kids can be quite sentimental about their items and will keep them for so long in the future. It would help if you thus considered durability when choosing jewelry for girls.
Avoid buying delicate jewelry for girls, no matter how cute you think it is. The child will want to form an attachment with something they can have for a long. Sturdy jewelry pieces will be ideal since they can cherish them long into the future.
Safety
Jewelry worn by your child can pose various safety hazards. It's thus advisable to check the jewelry's safety before gifting them.
Your top concern as a parent is the safety of your child, so don't let jewelry stand in the way. Be mindful of what you get them by thinking of ways to harm them. If the risk is too high for the jewelry you're planning to get, consider seeking alternatives.
Comfort
Kids spend a lot of their time playing and moving around. If you're going to get a jewelry option for them, consider their comfort.
Jewelry that fits into their daily lives can be an amazing option. The gift need not change their lives, and thus you should consider items that they can play around with.
Remember, the gift doesn't have to be expensive; it's the idea that counts. Consider comfortable jewelry for your child since they'll be wearing it a lot.
Kids Preference
Not all children would prefer the same type of jewelry. Each of them has favorites that you might notice even at a young age. The kid's preference is necessary when thinking of gift ideas for girls.
The gift you get should feature their favorite shapes, colors, or cartoon animations. In so doing, you can get a gift more to their tastes which makes it special for them. Your little one will likely reserve a special memory for the gifts that you get them.
Consider the Above Cute Jewelry Gift Ideas for Girls
Finding the perfect gift for your girl's upcoming occasion doesn't always have to be challenging. You can never go wrong with jewelry gift ideas since they're great fashion accessories. The above guide highlights cute jewelry ideas for girls that you can choose from.
If you enjoyed reading this article, you'd love our other blog posts. Check them out today!