Before committing to a real estate licensing program, most people want to know a timeframe for success in the industry. Many don't realize the variables that make quantifying impossible. The market correlates significantly with real estate performance, and the agent's role is also key.
More so than focusing on a deadline for what will deem their optimum success, agents must work toward gaining irrefutable insight into the market, the highest quality training, and developing unparalleled interpersonal skills.
These qualities can all be acquired with the help of the real estate coach, leading new prospects to be the best in the industry. The path to becoming more successful in real estate is by striving to learn the industry backward and forward plus remain current with that knowledge as things evolve.
The business world, including real estate, continuously and consistently changes. In order to remain relevant from the next agent, it's vital to be adaptable.
Clients want to see the greatest efficiency with the most effective results and will go to the agent capable of producing those. Consider these suggestions for advancing your career in the real estate field.
How Can You Advance Your Career In Real Estate
Success is what all prospective real estate agents strive for. The ones who ultimately succeed will develop unequivocal knowledge of the market, take part in the highest standard of training with a top-notch real estate coach, and attempt to learn adequate interactive techniques to ensure optimum consumer satisfaction.
The real estate industry is fiercely competitive. In order to shine above the next person, you need to be able to adapt as the market changes showing the same efficiency and effective results regardless of its state.
This is easy when you stay abreast of the market news, stats, and the industry as a whole, plus remain current on your education and training. Go to https://www.fortunebuilders.com/successful-real-estate-agent/ for tips on how to be a successful real estate agent. How can you advance your real estate career as a new prospect starting? Let's learn.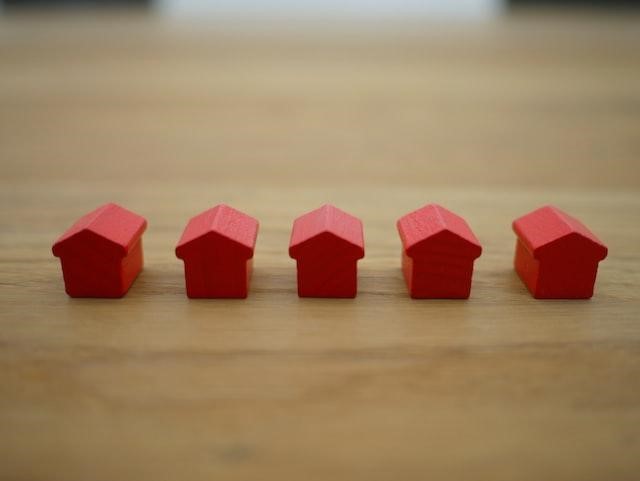 ● Develop your market knowledge
A primary indication of skill and experience for an agent is their market awareness. Your method for increasing that knowledge will depend on the length of time you have in the industry.
Someone new to real estate must research details on determining a home's value through comps and with the existing market trends. A veteran will focus on the impacts of the values by an evolving industry and economic or community changes.
As a new agent, developing the baseline can prove somewhat intimidating, making it more important to stick with answering the prospective client's needs like comparable home values for what would deem a standard search – "two bath, three bedroom" is the suggestion for a common request among clients in most demographics.
A veteran agent in a local area might want to expand that knowledge to the surrounding locations and learn the differences in markets for other "zip codes."
The criteria clients anticipate learning primarily, beyond the sales list price average, is the number of new listings they might expect each week and how many days is the average for a home to be on the market.
Using what you know to stand out above the next agent is a priority. Learn the neighborhoods and what would interest families or young couples so you can tell them more than the facts and the statistics. Plus, pay attention to plans for the area in the future that might enhance a new home's value.
● Strive for a positive reflection on real estate agents
Primarily real estate agents work diligently for prospective buyers and sellers but don't always receive positive feedback. That's especially true if a client has a particular outcome in mind and the course of things is not necessarily working in their favor due to market trends.
It's critical to be wise to the fact that agents often get stereotyped in a negative light so you can effectively combat the presumption from the initial point of contact. One way to effectively do that is to express that you are aware of the mindset, but this is how you work.
Allowing the client to believe they have a semblance of control but keeping the ball somewhat in your own court helps to give the client an air of confidence and also establishes a degree of trust. Go here to find out the positive traits of a real estate agent.
● Find a mentor or a coach
New agents find working in a group offers the best gateway into the industry, providing greater access to clientele. A better approach for others, however, is working with a coach or a mentor, providing a more hands-on experience, an invaluable opportunity.
Sometimes what you need to learn is outside the textbook. A coach or mentor can expand on your knowledge beyond merely an education into practical tools and processes they have in place that have been effective for their practice.
Your goal is to find out how to be successful, and those in these positions have found their success.
A mentor relationship allows new agents to gain insight into building client bonds from the time you initiate what should be an authentic interaction with a contact.
You can go through the whole consumer experience from that moment you meet the prospect until the point settlement closes with details on everything from staging showings to adequate home inspections.
Final Thought
A real estate agent who succeeds embraces change, is adaptable and stays ahead of everyone else when the industry evolves. You recognize there's never a time to stop growing; instead, train in new areas, learn more about the industry and expand your knowledge in familiar topics.
If you're well versed in your local area, branch out to the surrounding areas, find your place to shine, where you can stand out from the others in the real estate industry. You'll know you've succeeded when clients research your name specifically because you have made your mark – successfully.